Saturday, August 1, 2009 @02:40 a.m.

At 2.40 a.m, this is how I'm feeling......

AAAAAAAAAAAAAARRRRRRRRRRRRRGGGGGGGGGGGGHHHHHHHHH

and.....

): ): ): ): ): ): ): ): ): ): ): ): ): ): ):

Complicated?


Tuesday, July 28, 2009 @11:30 p.m.
We're conditioned to think that our lives revolve around great moments.

But great moments often catch us unaware; beautifully wrapped in what others may consider a small one.
Monday, July 20, 2009 @11:46 p.m.

Arfian asked me what I want to do on my birthday. I said I don't know.
He asked again what I want for my birthday. I again replied with an 'I don't know'.

I'm not being fussy or anything but I really don't know whattt!!! Hahaha.

Anyway this year, if it even matters, while everyone else is working and one being stuck in camp, I have to suck it all up and stay home doing project and assignments.

WHUHOOO!


Wednesday, July 15, 2009 @01:38 a.m.

I logged in Arfian's Facebook (with his permission of course!) and realised that he is a game addict! He bookmarks like 5 games on Facebook!! Worst than me! Hahahaha!

Sorry b! I leaked out your 'secret'! Hahaha!


Friday, July 10, 2009 @11:45 p.m.

Guess who managed to talk to her boyfriend for an hour despite the fact that he is in camp and it is during his first week of BMT?

(: (: (: (:


Tuesday, July 7, 2009 @11:16 p.m.

You know how I always say that Arfian bullies me like no other and makes me do silly stuffs in public just for him to laugh at me? Well, a day before he surrendered himself to the government, we made a trip to Ikea to search for my things. At the midst of searching, we found this and he insisted on taking pictures. Haha.



Holy cow! My arms are ugly!

Haha. What would I do without your nonsense and irritatingness, Arfian? (:


Sunday, June 28, 2009 @01:35 a.m.


Naza's sister's wedding reception was today. Finally met up with Sofia, Mais and Naza. :D I will definitely return with more pictures or just wait until Sofia post them in her blog but first, guess who received a brand new hairdo resulting in the softest and sharpest hair, and has resemblance of a gangster?

MY ONE AND ONLY ANNOYING BOYFRIEND!!! HEHEHEHE!




For the very first time in 2 long years, I can finally touch his hair!! If notttt, he will always go like, "Don't touch my hair la!" Then makes a face. Hahaha.

And today, I've come to realise that I look super dark among fair people like Sofia, Naza and Mais. All because of Arfian. Fishing from 8am to 4pm was crazily hottttt. No sun block, nothing to cover my face except for fishes. Who wantsssss!!!??




Swordfish, which I believe taste like any other fish according to him.

Updates more soon! Toodles! (:


Thursday, June 18, 2009 @12:00 a.m.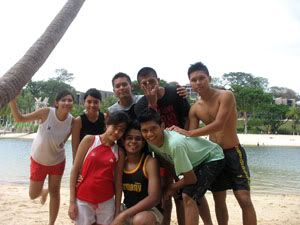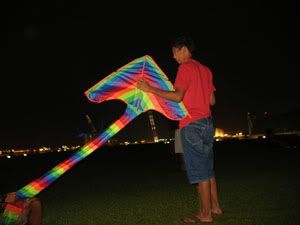 And exactly who does this to his girlfriend in public?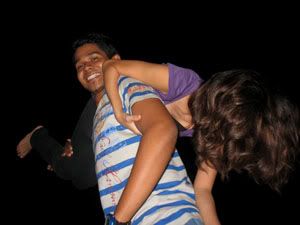 No matter how much of an irritant you can be, you are still my #1... KENTS! Haha.


Saturday, June 6, 2009 @1.00 a.m.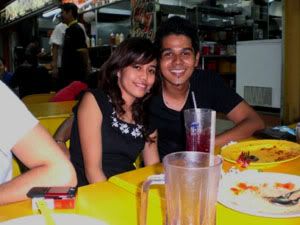 Counting down the days before NS! By then, I can join the girls-with-boyfriends-in-NS club. Hahaha.


Friday, May 29, 2009 @11:40 p.m.

Chey! Da graduate sey!! :P

Hahaha. Congrats sweetheart! (:


Tuesday, May 26, 2009 @12:30 a.m.

Wedding on 24 May 2009.



Happy eh! Haha.



Bride and groom. (:



Over at the bride's side.



Over at the groom's side.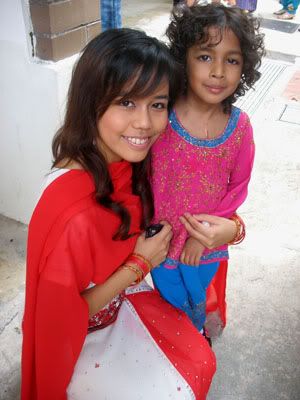 Look at her natural curls!!!



Mum. :D



The aunties wanted to take a picture with the Deejay.
Excited, you know! Haha.




Toodles! (:


Saturday, May 23, 2009 @01:00a.m.

Graduation Ceremony, 20 May 2009.



Us sweating beneath those robes. Haha.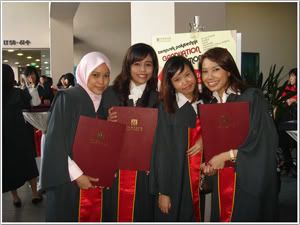 When everyone else ignored the banner at first, Sofia, Naza and I ran towards the banner and conquered it. Haha.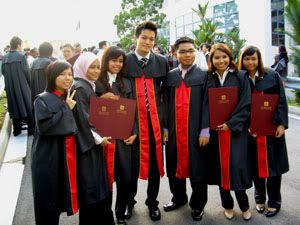 F601. (:




From Naza's polaroid;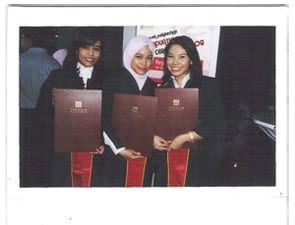 The rest in Facebook! (:


Wednesday, May 20, 2009 @01:14 a.m.


Wrapping me using the blankets and carrying me to the door. Ahhh, the crazy things they'd do to me. Haha.


Friday, May 15, 2009 @03:56 p.m.

With tons of food, drinks, mats and floats in hand, we headed down to Sentosa after what it seems like such a long time. I missed the sun especially after not playing touch for so long. It wasn't that hot as I thought it'd be but hey, nothing beats soaking yourself in the sea for relaxation. We had erm water fights? Haha. But I was too kents and choked on water a couple of times. Hahaha.



Lucky the float could withstand his weight. HEHE! :P

I don't know what came over to allow them to do this to me. All in the name of fun and love for ARFIAN ahhhh. He wanted to do this to me. Tsk! Actually he loves making me look stupid and I always let him. Hahaha.



I had nice boobs, perfect abs and a long dick. How, can make it or not their artistic skills?



Look at him gloating! Tsk!

I was relaxing on the float when Arfian found this;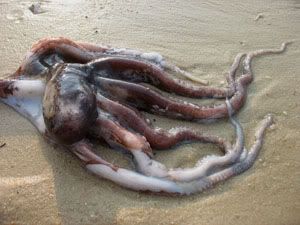 It was dead and so slimy!



The Extreme Log Ride we took which Arfian made me scream for no apparent reason!! (It wasn't even scary pls!)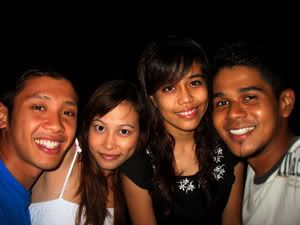 All of us crashed the moment we got into the car. An extremely fun but tiring day I must say. (:

As you can see, I have cut my hair and I regret it so much. I feel like a 'sick' person with such thin hair! Omg. Sorry, no offence to those with thin hair, but I've been living with thick hair for 2 decades already. Haha. So say goodbye to my long thick hair. :(




And to Arfian, no matter how many times I got irritated by you(at least once a day, it is a MUST for you) and having you to tolerate my craziest moodswings, I still love you. (: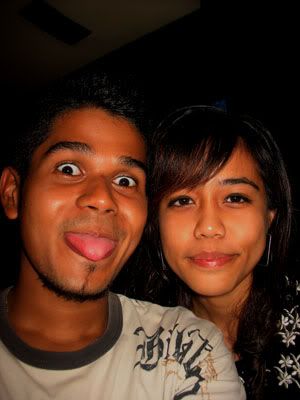 Take picture also irritating!! :P



Sunday, May 10, 2009 @01:17 a.m.

Last night was a so-called slumber party with the not so little kids. We weren't so girly girl to paint each other's nails but instead we played four hours of Monopoly, which they refused to give up even when one of them owed me a couple of thousands. The determination they had was unbelievable. Haha. Even after rounds of Monopoly, just as I thought we're finally heading to bed at 4.30am, but no, they insisted on playing cards. Played Bluff, which they also got fooled by me, haha and also played an unknown Donkey game, which neither of us got it right. Finally when the sun rises, they managed to tuck into bed after kicking each other's legs and fighting over the blanket. An absolute kickass sleepover. Haha.

And today, Arfian pretty much scared me when he exploded at the referee and for that, he was thrown out of the game right before the referee blew his whistle to end the game. Like haha stupid or what. I meant the referee. Hahaha.

Yes I know my entries are getting very dull. No, my social life isn't a wreck. I'm actually having so much fun now. (:



Saturday, May 2, 2009 @01:57 a.m.

Besides watching movies, hanging out, playing board games, eating, gyming, fishing and the many other things I do everyday eversince school ended, I have found another new hobby which is online games! Haha. Currently I'm addicted to Bejeweled and Hell's Kicthen. I can't believe I spent the entire day playing Hell's Kitchen. Hahaha. I absolutely looooveee the long 'holiday' I'm having. When else am I supposed to have this kind of holiday? :D


Thursday, April 23, 2009 @01:00 a.m.

About a week ago, I went fishing at night with Arfian at Bedok Jetty and we caught about ten small fishes. The rest are caught by his friends. (:

I haven't been motivated to update. I've read blogs of students who started their brand new semester this week and sadly, I'm not one of those 'students'. I'm feeling pathetic because I'm still waiting; waiting for something extremely important and hoping for a miracle to happen. Sometimes at night, I'd just break down because I have no clue on where I'm supposed to go. And nowadays, a lot of things irritate me, always have anyway but it just really got onto my nerves a lot lately, and I have a lot of things, a lot of unexplainable things running through my mind. I question every move, I analyze every sentence, word by word and I think of the unthinkable.

WHAT IS WRONG WITH ME?!

Oh by the way, a must watch movie is TAKEN. Awesome.


Tuesday, April 7, 2009 @03:00 a.m.

A few minutes back, I stumbled upon an entertaining blog which left me giggling to myself at 3 in the morning.

"I'm an English speaking Minah, he's a Malay speaking Mat, and while the language exchange was amusing, we didn't have much problems communicating."

andddd....

" It's been a bit quiet around here of late, reason being, I seem to have lost my piece of paper with the list of minahspeak quotes I've compiled. My Mat seems to have cut down a bit on it, and actually uses, "Awesome!" (I know, I should be proud of myself)."

Does that sound familiar to any of you? Hahaha.


Thursday, April 2, 2009 @8:30 p.m.

Unlike Sofia, I did not walk almost 9km nor climb the steep flight of stairs to get to Henderson Waves. Haha. My beloved boyfriend drove up and parked right at the entrance. He's awesome like that! Hahaha. Yesterday was an extremely long day. Not that I'm complaining! :D As early as 8am, we are off to service the car and the door handle which broke the night before. Haha. After which, we settled my stuffs and once the car was done, we went to Henderson Waves. It was a nice place to eat chill and eat peanuts. That's what I think. Haha. Then, we went Tekka to eat Indian food! So so so delicious!! I can still taste the curry. Slurppssss! Hahaha. Chilled with the usuals at East Coast and finally, home sweet home. (: Thank you, my Arfian for the day spent and of course, driving me around! You're awesome like that! Hahaha. (: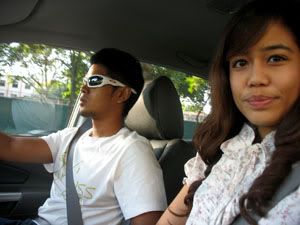 G'morning world! :D



He tried to pull me up but I didn't want to! Haha!



He tried to hold me but my hand was too weak to hold myself. Kents!



Finally, he supported me with his legs. Hehe.



The wind messed up my hair! ):



My oh-so-favourite jumpshot.



(:



Kents!!!! :P




And this is one of the things we did at East Coast for the first time. I was sweating!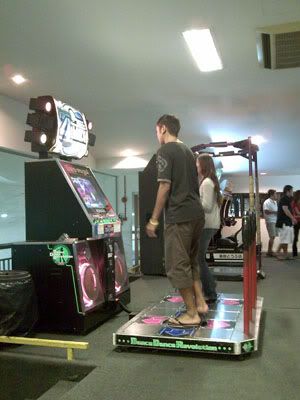 The two pros. Haha. :P

Til then, toodles! (:

Sunday, March 29, 2009 @02:02 a.m.

I kept procrastinating when it comes to pining down my thoughts. There's so many things to talk about; Arfian's chalet which includes finger licking good bbq stingray, prawns and sausages, bowling with the girls, bowling with Arfian's cousin and cousins, chilling session with the girls, Marina Barrage with Arfian when it was awfully dark and we couldn't see much, countless movies and simply bumming around almost at every corner of East side. I think that's about all.. Oh yes. I was wrong. Apparently, the lady asked for my IC when we watched Coming Soon, a NC16 horror movie and the moment the lady asked for my IC, Arfian burst out laughing!! How mean can he be, right? And we also played arcade and Arfian caught an egg for me? Erm, yeahh. Hahaha. Okay I think I should stop blabbering. (:



Bowling with the girls. The one in green? Well she claimed that she sucks at bowling but she was one of the top scorers. LIAR LIAR! Haha! :P

Arfian's chalet: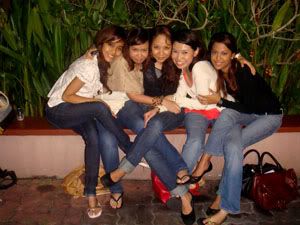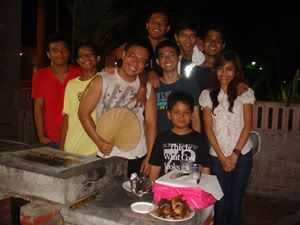 Marina Barrage: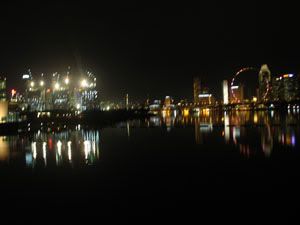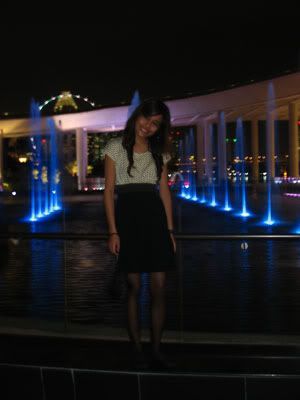 My skinny self.



Friday night with them minus wiwid :D

Awesome? Of course! Toodles! (:


Saturday, March 21, 2009 @01:29 a.m.

I am currently very very very rimas with my hair because it's long and thick like forest except that my hair is not green and I have been very fickle-minded, what's new about that anyway, contemplating if I should trim my hair especially my fringe because it is neither short not long so it is irritating when it falls from behind my ears to my eyes and nose area and starts poking them and if I cut, my fringe will be black while the rest of my hair will be redish brown and I cannot stand it when my hair is jet black because I will be mistaken as a kid, even if it does not make any difference now, I am still mistaken as one because when I purchase M18 movies, the cashier will ask for my IC without fail, unlike Arfian who does not need to show his IC wherever he goes, which is well besides the whole entire point, so back to regarding my hair which is annoying me too much, what not with the curls dying and the condition of my hair is getting worst as it is dry and the weather is not helping either especially when it is suddenly hot and I will start complaining while Arfian will go,"Panas di dunia, belum lagi akhirat" then I will go arghhh like that because he does not know how it feel like as he does not need to carry thick and heavy hair on top of his head.

Phew! Okay that is basically my rambling my nonsense. Sigghh.


Monday, March 16, 2009 @11:50p.m.

I just had one of the most awful weekends and it didn't get any better today.


Thursday, March 12, 2009 @01:16 a.m.

Woke up super early, like as if I'm going to school during my secondary school days but noooo, Arfian and I decided to go fishing in the morning. So off we went! We were not lucky this time as we only caught one small fish! But it was a good experience for someone like me who never went fishing before or touch a slimy fish which was still alive, fliping and jumping around. Okay ew ew ewwwwww!



The morning sky.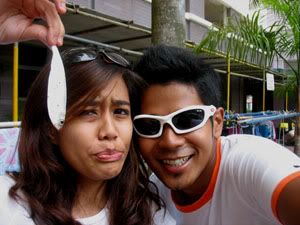 The smell was pretty bearable but it made me gag a few times. Haha.



Favourite shot of the day. (:

The rest of the afternoon was spent at Ikea, Giant, dinner at Popeye's and ended the day with bowling. :D

My enthusiasm for blogging suddenly died. So, toodles! (:


Tuesday, March 10, 2009 @11:45p.m.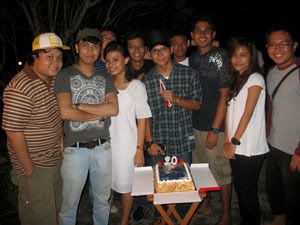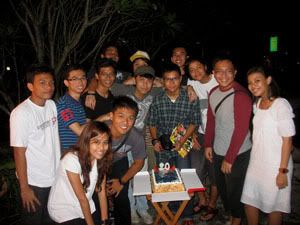 Celebrated Amir's 20th at his place with his family. Awesome food. BBQ Chicken and Mee Soto was still the best. Haha. The day before was an outing with the Braers and their friends.



Arfian the Dragon. Hahaha!

Went out with Arfian today. I was pretty excited about it since I was bumming around at home the entire of yesterday. My mood turned upside down when I realised that I brought the camera with fully charged batteries but without my memory card which was left in the laptop. SIGGGHHHH.

Hence, no pictures. Bye. ):


Thursday, March 5, 2009 @10:55 p.m.

Came home with more than 15 mosquito bites all over my legs and arms, an aching butt and burnt shoulders but best of all, I had absolute fun! We were on a mission to find a suitable location for the guys to camp over next weekend so we cycled around the whole island, had sandwiches made by yours truly(first time!! hehe), took crazy shots, almost pushed Arfian off his bicycle because I was too petrified by a stray dog(terribly sorry!), got all my road signs wrong(ever wonder how I passed my BTT/FTT?) and survived without a mosquito repellent(but was continuously scratching). And Arfian's favourite line throughout the day was "What did rugby train you for?!" Hahaha. As soon as we returned our bikes, it started pouring! Lucky us. :D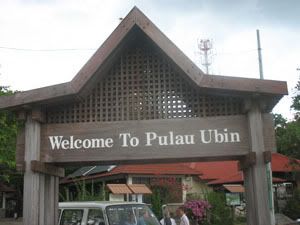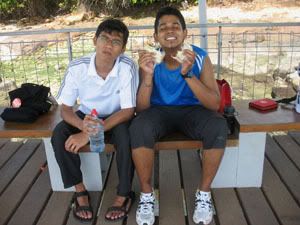 Arfian loved my sandwiches! Yeay!



Me experimenting. Haha.



One of our many attempts to jump!



I look like a kid!



He's too tall that 3/4 of the jump shots, one of his body part will be out of the picture. Haha.



The tree without any leaves. It amused me. Haha.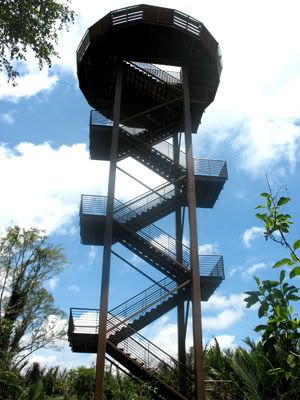 The viewing tower.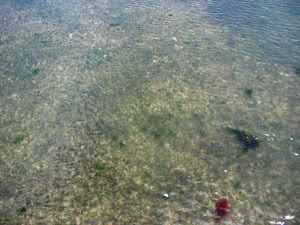 The guys planning the next destination. By then, I was already too sticky, sweaty and craving for ice cold 100plus! Haha.



(:

So that was basically our short trip to Pulau Ubin. The toilets were utterly disgusting that I couldn't even do any business. Gross gross gross!!




Til my/our next adventure! (:


Monday, March 2, 2009 @12:40 a.m.

I'm back from my sudden hiatus mode. It's been too long and it feels a little bit awkward. Nonetheless, here's a quick update about myself – I have unofficially graduated from school, I am enjoying my holidays, I am jobless and soon-to-be cashless. Haha.

The girls and Aaron had lunch at Han's River a couple of days back and the girls were busy snapping pictures while I was busy eating! The other pictures can be seen at Naza's or Sofia's.




After a heavy lunch, Aisha, Mais, Aaron and I went to town. (: Mais and Aisha could not sit still at the back so that pretty much explains their positions. Haha!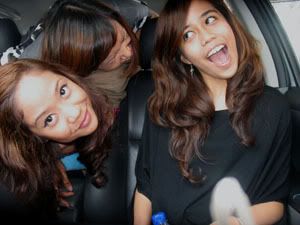 Over the weekends, one of the Lovables got married!! :D :D :D No, not me, not Zaz, not An, not Feeq but it was Kak Nura. Haha. She looks stunning and absolutely beyond gorgeous!!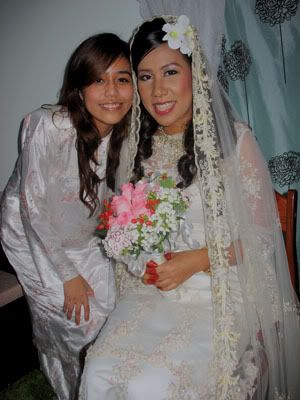 The night of the solemnization (:



Lovables! (:




So, what should I do next?